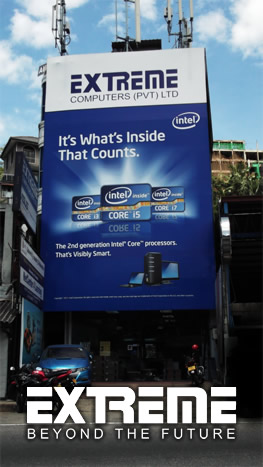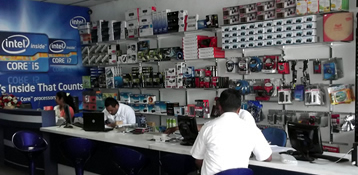 Extreme Computers (Pvt)Ltd
Extreme Audio was established in 1997, It was registered as a limited liability in 2001 as the Extreme Computers (Pvt) Ltd, within last 15 years our company has approached a high reputation in Sri Lanka, their positioning established brand name (extreme). Under the direction of CEO renowned high quality products coupled with excellent professional service levels in order to satisfy his customers and to become one of the most respected 'IT" Product supplier in the Sri Lanka.
Extreme Computers Pvt (Ltd) is a leading it Solutions Provider in Central Province Sri Lanka offering the Customer the best in Computers, Note books and all other IT accessories with an innovate product portfolio and an unparalleled after sale services. With the attractive and easy approachable showroom which is located in D.S.Senanayake Street, Kandy, we are giving the approximate & initialized marketing solutions for all the needs of the customer with skillful sales team. It supports the field marketing division as well in purpose of developing the out station marketing.
The Current staff strength of Extreme Group exceeds 35 employees and all our divisions have the resources and strength to provide the customers with a highly professional service. Our well equipped engineering Division & Furnished Sales/Marketing division has trained & well qualified personnel.
As a major supplier we are handling island wide resellers (dealers), cooperate customers (government & private sectors) Today we are authorized business partners of world reputed product like HP, Intel, DELL , ASUS, etc.
Extreme Service Centre
This service centre is the most demanded ICT solution provider of the whole central province with totally qualified professionals & skillful technicians, Computer hardware technicians (PC assemblers, PC trouble shooters), Networking, Monitor & electronic, Printer & office equipment & special PC trading Unit, RMA Division. This provides the customer with a very comprehensive service. We have a customer feed back system with which we analyze the efficiency of our services. We have widened its coverage to almost the whole country with mobile technicians.

Our operations
1 Computer hardware (assemble, pc troubleshoots)
2 Networking
3 Eelectronics with Notebook repairing
4 Printer & office equipment
5 PC trading unit
6 RMA Divisions
Extreme Trading Co.(Pvt)Ltd
Extreme Trading is established with the purpose of fulfilling the needs and wants of the imports, dealers and cooperate customer including government and private sectors. We've gone through a marketing research before locating it which brought us significant results. Customer feedback was always set to be satisfying. All the dealers happened to be satisfied with the transactions & they are willing to involve in more. Here all the accessories are brought to special rating. Cooperate sector is always looking for a VAT registered company. Therefore Extreme Trading Company Pvt Ltd is a VAT registered organization.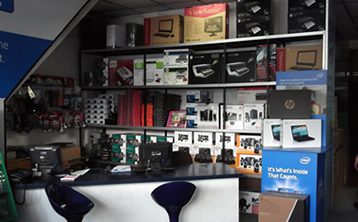 Vision
"Our vision is to provide quality services to all problems & needs related to ICT usage"
Mission
"Our mission is to provide total IT solutions including web related services, training to our valued customers in the island effectively & efficiency through a set of motivated & professionally qualified staff. In doing so, we will maximize the return on investment to our shareholders"